---
Hi-MUPRO Oral Paste (Concentration)
HX-OP10
Mucoadhesive oral wound rinse for local application on single lesion.
Oral Wound Rinse
Introduction
Pain Relief for Oral Lesions in Patients with Oral Surgery
Hi-MUPRO Oral Paste (Concentration) is suitable for placement on inflamed tissues under ill-fitting dentures. Management of pain and relief of pain by adhering to the mucosal surface of the mouth.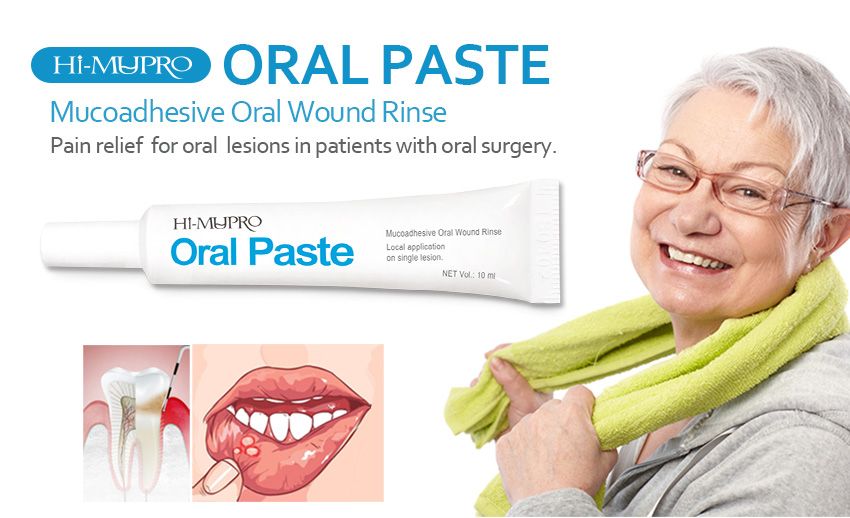 Directions for Use
Apply 2 or 3 times a day, or more if required.
For a week or until the symptoms disappear.
Ingredients
Polyvinylpyrrolidone, Calcium chloride, Potassium sorbate, Propylene glycol, Pure water.
OEM / ODM Cooperation is Welcomed
For any further question ( Minimum Order Quantity, Prices or Domestic Distributor), please fill out the inquiry form, we will get back to you as soon as possible. Let us work together to make your product come true and hit the market successfully.
Related Products

---

Files Download

---