Best Sale
MEDICAL FAIR, Germany. 12 - 15 Nov. 2018 | Trusted Dental Care Products Manufacturer | Hannox
Located in Taiwan since 2003, Hannox International Corp. has been a global medical product manufacturer. Their main medical products include, blood glucose monitoring, nasal reliever products, bicera bone graft substitutes, facial care solutions, foot care products, pulse oximeters, ear thermometers and baby care products with premium healthcare solutions.
Hannox is a Taiwan-based leader in the medical and health care industry, specializing in the export of a diverse range of products since 2003. With a focus on quality and technological innovation, Hannox offers an extensive portfolio that includes medical devices like pulse oximeters and thermometers, baby care essentials, diabetes management tools, and pharmaceuticals. Boasting 20 years of industry experience, the company is committed to delivering high-quality, reliable solutions for various health needs. Whether you're a medical professional or an individual consumer, Hannox provides comprehensive, specialized, and affordable health care options.
Hannox has been offering customers high-quality medical, dental, and healthcare products, both with advanced technology and 20 years of experience, Hannox ensures each customer's demands are met.
MEDICAL FAIR, Germany. 12 - 15 Nov. 2018
2018/08/08
Hannox
Let's meet in MEDICA FAIR, Germany 2018.

MEDICA, the leading international trade fair for the medical sector, invites you to Düsseldorf / Germany from 12 - 15 November 2018.
Welcome to our booth No.17D80H, you will find a professional consulting and medical products from Hannox. Let us talk more details about new medical products and meet your needs.
MEDICA
Duration: 12 -15 November 2018
Time: 10:00 am - 6:00 pm
Hall: 17
Booth NO.: 17D80H
https://www.medica-tradefair.com/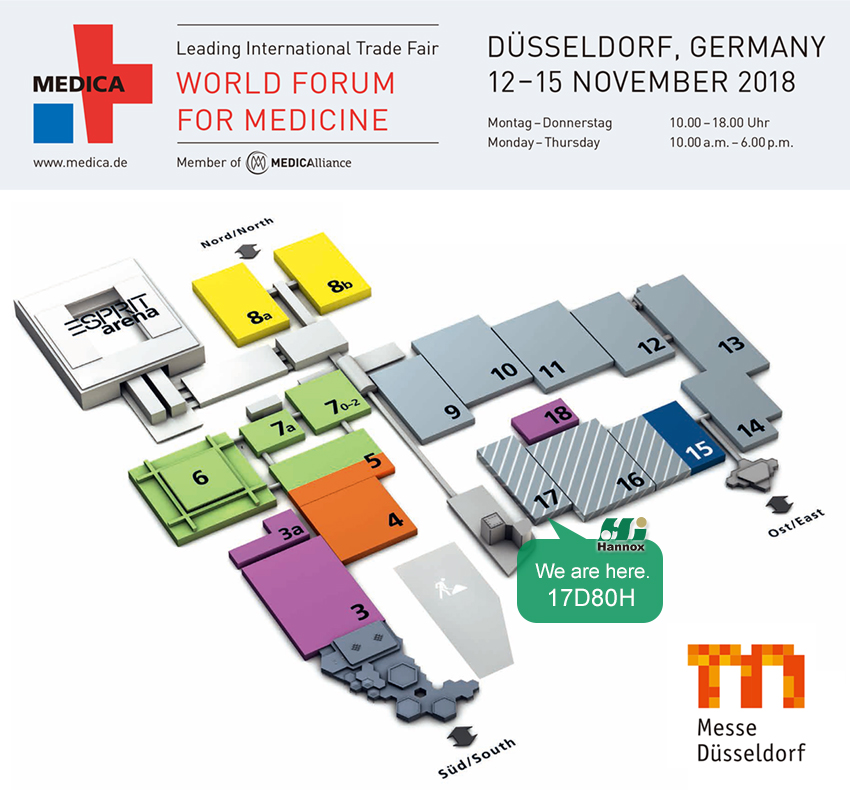 HOT PRODUCTS