---
Sting Free Barrier Film
HX-S30
The barrier film is breathable and waterproof, intends to protect wounds and reduce irritation caused by external environment, particularly good for ostomy care.
Introduction
Good for Wound Care, Pre-Protection and Ostomy Care
Hannox Sting Free Barrier Film is a high molecular weight polymer base containing volatile solvent which forms a hydrophobic film to protect skin wounds and reduce irritation caused external environment. Especially suitable for medical ostomy care.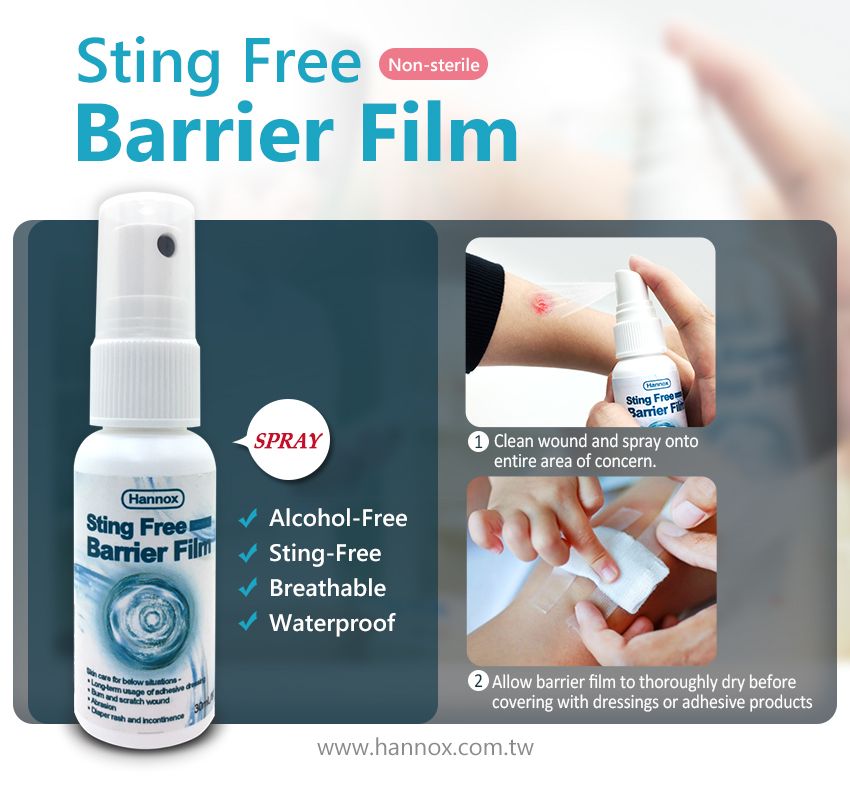 Skin care for below situations
Long-term usage of adhesive dressing
Superficial burn and scratch wound
Abrasion
Diaper rash and incontinence
Medical ostomy care

Ingredients
Hexamethyldisiloxane, Acrylates Copolymer, Isododecane.
Directions for Use
Clean the skin wounds.
Spray to a skin wound from 10~15 cm away to form a layer of film.
For re-apply, please wait for first application has dried.
Unfold the skin folds before spraying and return to normal position after the film dried.
Depending on usage, it is recommended to reuse this product every 12-36 hours to maintain effective coverage.
Special Precautions for Use
Always cover the spray head after use to avoid volatilization of the contents.
If any allergy was occurred, stop using it and seek medical advice.
Do not apply to deep wounds and non-skin areas (e.g. eyes, mucosa).
Do not apply to wounds which are still bleeding or tissue fluid exudation.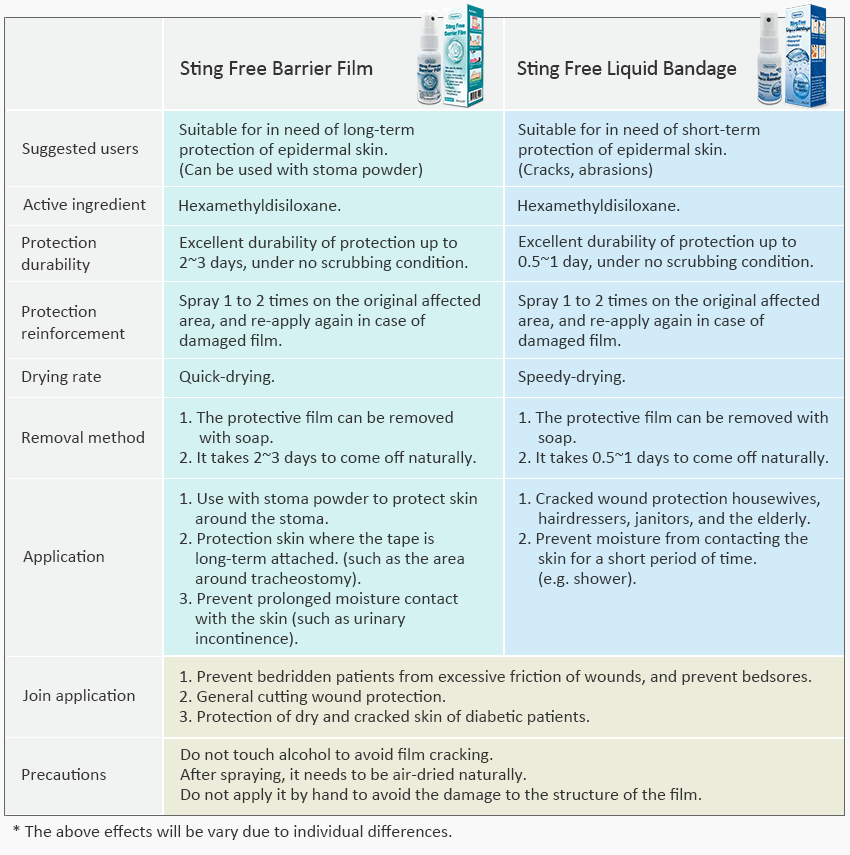 OEM / ODM Cooperation is Welcomed
For any further question ( Minimum Order Quantity, Prices or Domestic Distributor), please fill out the inquiry form, we will get back to you as soon as possible. Let us work together to make your product come true and hit the market successfully.
Related Products

---

Files Download

---