What is Particulate Matter 2.5 (PM 2.5)?
Particulate matter 2.5 (PM2.5) refers to the solid or liquid atmosphere particulate matter in addition to water molecules.

When these airborne particles are smaller than 10 microns in diameter, then it has the chance to be inhaled into lungs and cause health hazards.

In the past, the major object for observation was PM10 but now has been changed to PM2.5 (so called fine particles) as it causes a greater impact on health.
What can PM 2.5 affect to our health?
The lungs and respiratory tract diseases - PM2.5 can affect pulmonary ventilation, and decline the lungs function.
Cardiovascular diseases - Chronic exposure to PM 2.5 can increase to the risk of developing cardiovascular diseases (e.g., vascular sclerosis, thrombus, arrhythmia)
Adverse birth outcomes - PM2.5 can decreased weight of newborn baby, and increases the risk of diseases and death.
Reference Source :
www.who.int/mediacentre/factsheets/fs313/en/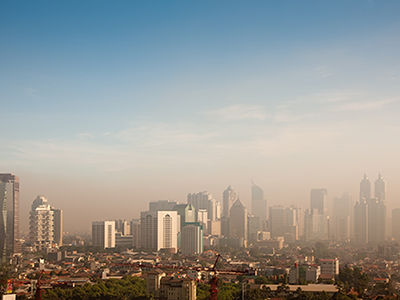 How does Hannox AirCare Air Purifier can clean PM2.5, bacteria and viruses?
Hannox AirCare 24 hours all conditions air purifier especially designed for infants and personal space, it provide you with not only the concept of propaganda, but the effects that proved by the international certified institution.
The sterilization inspections from SGS and Intertek reveal that Hannox AirCare totally destroys up to 99.99% micro-organisms (turning on 3 hours continuously).